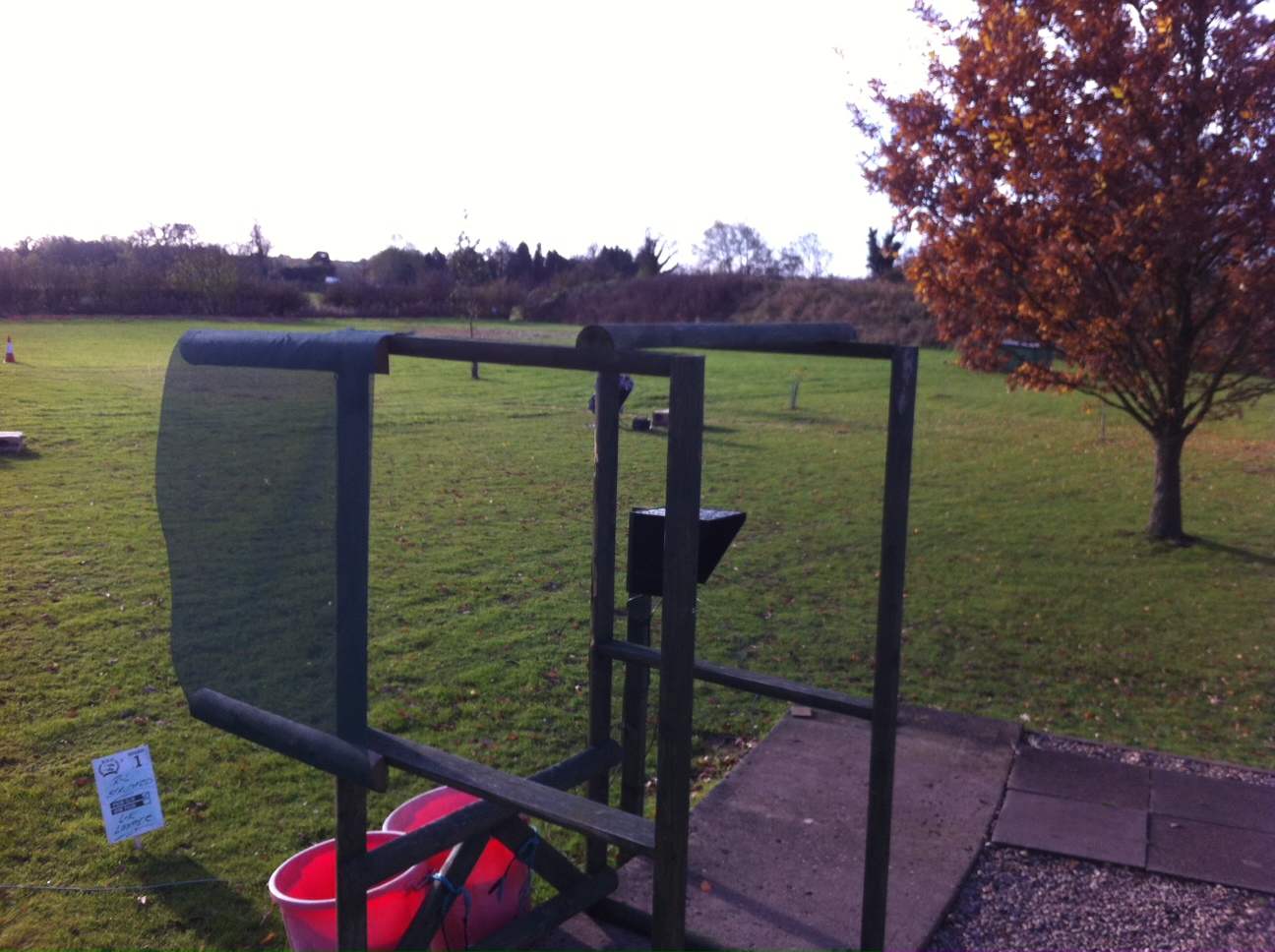 Clay Pigeon Shooting School
Clay Target Shooting School -NEW WEBSITE COMING SOON

Game and Clay Lessons
Shooters often benefit from a lesson if they wish to refresh or improve their shooting skills, or maybe a little practice in preparation for the game season. Our experienced instructors are able to assess each shooter and then offer help and advice to correct any bad habits which may have been picked up. All aspects of shooting may be considered, from correcting problems with stance, gun mount, eye dominance, to simply hitting problem targets successfully.
Lessons may be booked six days a week (we are closed on Mondays) and we recommend booking well in advance if you are limited in the times that you are free.
Our instructors are either CPSA or BASC registered
Lessons 65 1 hour, up to 100 clays (supply your own shells)
Junior 50
Joint 90

For the Air Rifle Shooting School - CLICK HERE
New to the sport?
At Kibworth we welcome newcomers to the sport. We have five dedicated beginner/novice stands and although our Instructors take priority, when they are unoccupied they may be used by new or rusty shooters who want to improve confidence and skills in a relaxed environment, before moving onto the
demanding targets on the main sporting layout.
An Introduction to Clay Shooting lesson...
Is approximately one hour long and starts with a short safety brief in our coaching room, followed by a 25 clay target shooting experience, stance, gun mounting as well as the all-important safe handling of the gun, will be covered.
All the equipment that you will need, such as a suitable gun, hearing protection and eye protection, is provided and is included. Please note these lessons take place outdoors, so come dressed for the weather !
If you choose to pursue your interest and take up clay shooting, you will then undertake a second Intro with our instructors. This provides the opportunity for us to get to know you a little better, improve your developing skills, cover additional safety points and familiarise you more with the ground.
A third Intro will progress you onto slightly more demanding targets and if the instructor is happy you are safe and competent, we will provide you with a card which you may use in order to continue to shoot at K.S.C. as a guest/visitor whilst under the supervision of a member of our Ground Team or a Shotgun Licence holder. The Ground Team are not instructors, but experienced shooters who will show you the various stands around the ground and supervise you when shooting.
Prices per person:
Introduction to clays - 50
Junior Introduction - 40
30 Minute Taster Session- 20 Clays - 35
Prices
Members Visitor
25 Clays: 7.25 8.75
50 Clays: 14.50 17.50
75 Clays: 21.75 26.25
100 Clays: 29.00 35.00
29p per clay 35p per clay

And where required:
Gun Hire: 10
Ground Staff/Trapper: 15 per hour
Young Shots
During the school holidays we run "Young Shots Days" where we invite young shooters to enjoy a day of recreational fun and learning in a disciplined enviroment. All experience levels are catered for as we split the youngsters into groups depending on their skill set and experience. The day begins at 10am safety is covered before going out with our instructors for a round of shooting. Lunch is included at around 12.30 this gives the youngsters a chance to socialise, and then we are back out onto the ranges for further shooting until 2.30pm. These days are very popular and places are limited. Please contact us if you would like to be added to our mailing list for future events.
Young Shots TBC